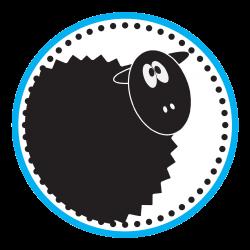 Micro Influencer (Instagram/Tik Tok)
2022-10-17 The Black Sheep San Jose Fully Remote
Description:
About The Black Sheep
The Black Sheep is a college media and marketing company that helps businesses and brands reach out to students across the country.
Description
Do you love posting on Instagram or setting up photoshoots with friends? Does getting paid for your creative content excite you? We are looking for exceptional Micro Influencers with a following of 1,000 - 2,500+ Instagram followers and/or 5000+ Tik Tok followers, who actively post and receive strong engagement on Instagram. The Micro Influencer program is a great opportunity to grow your following and enhance your brand. You will get the chance to use your Instagram profile to create content for housing companies on your campus and a variety of national brands. If social media, creative freedom, and getting paid to post sounds like something that interests you, then this position is for you!
Responsibilities 
Make creative Instagram posts to promote a brand or housing client (depending on the campaign).
We're currently advertising for national brands like Head & Shoulders as well as various national housing properties.
Time Commitment
A couple of hours per month for taking photos
About an hour per week to edit, submit for approval, post, and submit payment for your photos
Requirements
1,000 - 2,500+ Instagram followers and/or 5000+ Tik Tok followers
10%+ engagement rate
Experience with brands or social content creation
Willing to be a public profile during the campaign
Willing to turn profile into a Creator Profile
Legally allowed to work in the U.S.
Compensation/Benefits
Paid campaign (anywhere from $50-$400 payout, depending on the campaign).
Real-world marketing and advertising experience and the opportunity to connect with marketing professionals at The Black Sheep.
Grow your personal brand while being part of a nationwide Micro-Influencer network.
Recommendation letters upon request.
References upon request.
Resume review upon request.
Professional development opportunities.
Corporate job opportunities.
Build skills in marketing and advertising.
Please note that this is a contractor role.
Interested? Apply online at https://theblacksheep.marketing/application/
Do not contact this company in solicitation of any product or service.