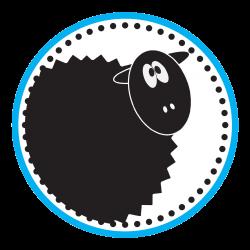 Campus Ambassador
2022-10-17 The Black Sheep San Jose Fully Remote
Description:
About The Black Sheep
The Black Sheep is a college media and marketing company that helps businesses and brands reach out to students across the country.
Description
Calling all college students looking for a side gig that works around your busy schedule! Are you the most outgoing person you know? Do you maintain an upbeat and positive attitude in most situations? Brand Ambassadors are the on-the-ground face of our clients such as Gopuff, Head & Shoulders, SmileDirectClub, and a variety of other clients! If you love being put to the test and have strong communication skills, with a natural sense of curiosity, this position would be perfect for you! 
Responsibilities 
Ambassador program working with local business in your area looking for on the ground marketing.
Maintain a positive relationship with the Client by picking up, sorting, and storing promotional materials. 
Engage with your local community to promote the Client through various field marketing and guerilla marketing events. 
Submit photos and written feedback reports after each event directly to the Client. 
Adhere to a weekly schedule with your teammate(s) and collectively meet deadlines. 
Time Commitment 
3-10 hours per week (dependent on the marketing events being executed that week based on your availability).
Depends on the campaign, can range from 1 to 3 events per week (you select your campaigns).
Compensation 
$60-75 per event executed 
Competitive flat rate per event with bonuses. 
Requirements 
Must be living within driving distance of where events are to be executed. 
Must have a cell phone capable of taking photos with active location services. 
Willing to engage with both clients and community peers. 
Reliable transportation. 
Legally allowed to work in the U.S. 
Interested? Apply online at https://theblacksheep.marketing/application/
Do not contact this company in solicitation of any product or service.