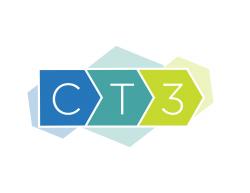 Operations Specialist
Featured
2021-05-10 CT3 1559B Sloat Blvd #326 65000 year
Description:
CT3's mission is to transform the quality and culture of education for youth in traditionally disenfranchised communities. CT3's core values support the transformative work we know is possible, necessary and deserved for youth and educators across our nation as we work to build anti-racist schools. We are looking to hire people who are passionate about supporting educators to dramatically improve social, cultural and academic outcomes for youth as we grow our organization. Based in San Francisco, CT3 is a virtual company. This position is location-flexible (Pacific or Mountain Time zone preferred).
The Operations Specialist is a crucial part of the Operations team supporting the work of CT3's associates nation-wide. The Specialist will communicate regularly with our internal teams, but also with our school district partners. He/she will approach all interactions with a customer-service orientation and will be comfortable both giving and receiving feedback.
Primary responsibilities include:
Execute accounting functions via QuickBooks Online:

A/P and A/R
Bank reconciliation
Accounting-related data entry
Reporting to support decision-making

Communicate with vendors and clients on a regular basis about billing and other topics
Assist with expense reports: approve, download and reimburse using Expensify
Collaborate with Director to enter contract related information into Salesforce
Partner with Associates to certify data accuracy and best practices in Salesforce
Respond to sales team and client requests for quotes and online contract renewals
Perform data entry and ensure integrity across all platforms/functions (accounting, program, marketing, data)
Coordinate event registration and invoicing
Manage and coordinate delivery of program materials
Work with Operations Team on other initiatives to enhance CT3's growth and impact
Requirements:
5+ years professional experience, Associates Required, Bachelors preferred
Experience using QuickBooks Online in a business setting
Proficient in the Microsoft Suite and Google tools required. Experience with Salesforce preferred
Strong verbal and written communication skills
Exceptional attention to detail
Self-starter able to complete projects independently and manage multiple deadlines
Strong collaborator with a customer service approach
Alignment with CT3's mission, and a desire to impact educational outcomes for youth, especially those in traditionally underserved communities
Experience with a virtual team preferred
Interested in contributing to a wide range of projects
APPLICATION INSTRUCTIONS
We look forward to hearing from interested candidates. To be considered for the Operations Specialist position, please forward your resume and cover letter to Kirsten Burke, kburke@ct3education.com.
Do not contact this company in solicitation of any product or service.