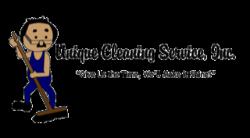 Clinical Housekeeping
Featured
2020-06-02 Unique Cleaning Service, Inc. 4150 Clement St. San Francisco $43,160 per year, $20.75 hour
Description:
Unique Cleaning Service, Inc. is in search of several Clinical Housekeepers in San Francisco, CA. The successful candidates will perform housekeeping duties in a large hospital.We are looking to fill this position with candidates that are detail and service oriented.
Maintains cleanliness of clinical rooms, hallways, bathrooms and sanitation protocols and achieves satisfaction and quality standards for room and common area cleaning.
Disposes of hazardous and infectious waste in compliance with protocols.
Performs rounds, inspects room, removes clutter, empties trash, refreshes bathroom.
Responds to patient service requests for housekeeping services and hospitality support.
Cleans common area space and waiting areas in facility.
Cleans and sanitizes equipment as assigned.
Will conduct routine terminal cleanings.
Performs other duties as assigned. 
Requirements
Minimum of 1 year of janitorial experience in a medical environment
Must be able to pass required federal background check for employment
Experience using large motorized housekeeping equipment a plus!
Stripping and waxing experience a plus!
Work Schedule(s) available (vary and subject to change):
Monday-Friday 3:30pm- 12am; 1130pm - 8am
Saturday/Sunday 3:30pm- 12am; 1130pm - 8am
$20.75 per hour
*Includes medical/dental benefits, 401K, paid vacation after one year and holiday pay
Do not contact this company in solicitation of any product or service.