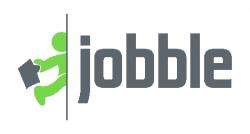 Event Staff at Large Bay Area Conference
Featured
2019-11-19 Jobble, Inc. 747 Howard St, San Francisco, CA $18 hour
Description:
Seeking Event Staff at a very well known tech conference in the Bay Area!! Seeking motivated and enthusiastic staff to assist us with a large event staffing initiative! We have multiple positions available and offer flexible scheduling for the conference! Positions include but are not limited to Registration, Wayfinding, Room Ushering, Special ops, and more positions! Please apply if you are looking for a fun, engaging, motivational work environment! 

Details: 

Requirements: 
-If required, must attend mandatory paid training to work 
-Must be high energy, attendee centric and ready to have FUN! 

APPLY HERE TO WORK WITH US: https://app.jobble.com/job/112399661

Rate: $18/hr!

-Please expect additional communication as the event gets closer. 

-We process payments within 5 to 7 business days!

Where: Moscone Center, San Francisco, CA
Do not contact this company in solicitation of any product or service.